Every year Camp Connect partners with Camp Twin Lakes to provide a PKU program for over 100 of our campers.
This past year, the weekend of August 26-28, we were thrilled to welcome 110 PKU Community members from GA, FL, AL, NC, NY, and even Canada!

We were also very excited to have 7 adults with PKU join us as mentor volunteers. Their leadership and positive attitude had a tremendous impact on our PKU campers.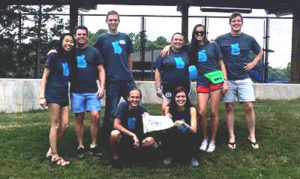 We can't wait to welcome back old friends and new attendees at our next Camp Connect in 2017! This year, the dates will be August 25-27. Mark your calendars now as you won't want to miss this.