Time to Register for Camp!
Be part of the fun at Camp Connect.
Registration open now, so don't delay and register today!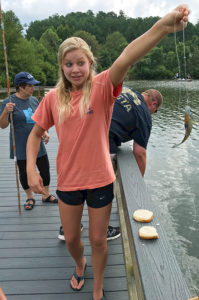 Join all of your PKU friends in September for our annual Camp Connect at Camp Twin Lakes. If you've been to camp before, you know that this is a special weekend of water sports, games, informative sessions and special meals for PKU and non-PKU diets alike. It's a great time to get together with others and just be yourself.
Here are the details:
When: Friday, September 13th, x:00 pm – Sunday, September 15th, 12:00 pm
Where: Camp Twin Lakes, 210 S Broad St #5, Winder, GA 30680
How to register:
Please click on the two links below and PRINT both forms, fill them out and sign them.
> Camp Registration Form
> Camp Release Form
For more information, email us at camp@georgiapku.org.
We look forward to seeing you at camp!