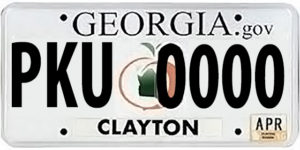 New to Georgia? Welcome!
Moving to another State involves making a number of changes: finding a new clinic, getting set with formula, making new friends and that all-important issue of insurance coverage for the medical products.  Be encouraged.  Georgia PKU Connect consists of other PKU parents, relatives, children and even adults with PKU and we are here to assist you in you.
Though the whole site contains valuable information, this page is designed to provide links to give you a "quick start" –  a guide to what may interest you first. Hopefully this will be helpful, but also please reach out to us and "connect".
How to connect with someone at Emory Hospital regarding treatment:

Emory Clinic Department of Human Genetics
2165 North Decatur Road
Decatur, GA 30033
(404) 778-8570
www.genetics.emory.edu

How to make contact with someone from Georgia PKU Connect. This is also a good way to ask those "burning questions".
Getting help with insurance coverage.
The "Resources" section of this website contains additional links to various important resources.